Renowned for its immersive music and travel experiences, Your Paradise has released its enticing lineup for 2023. The event, set amidst the breathtaking beauty of Fiji's Mamanuca Islands from December 10th to 16th, promises a unique blend of globally recognized artists and new talent.
Topping the bill are several notable names, including Grammy nominee Bonobo, who will deliver a DJ set. He is joined by British MC Bru-C, as well as the celebrated Maribou State and London-based TSHA. Further diversifying the lineup, Prospa and Partiboi69 bring the spirit of UK rave and high BPM tracks to the tropical setting.
The nostalgic vibes of Hot Dub Time Machine, paired with Breakbot & Irfane's disco-funk beats, promise to keep the crowd moving. Meanwhile, the global reach of the festival is underscored with the inclusion of Nigerian act Kah-Lo and UK's drum and bass duo Koven.
But Your Paradise is more than just a music festival; it's a comprehensive cultural experience. Attendees can immerse themselves in a range of activities showcasing the island's natural beauty and Fijian culture, from snorkeling to local tours.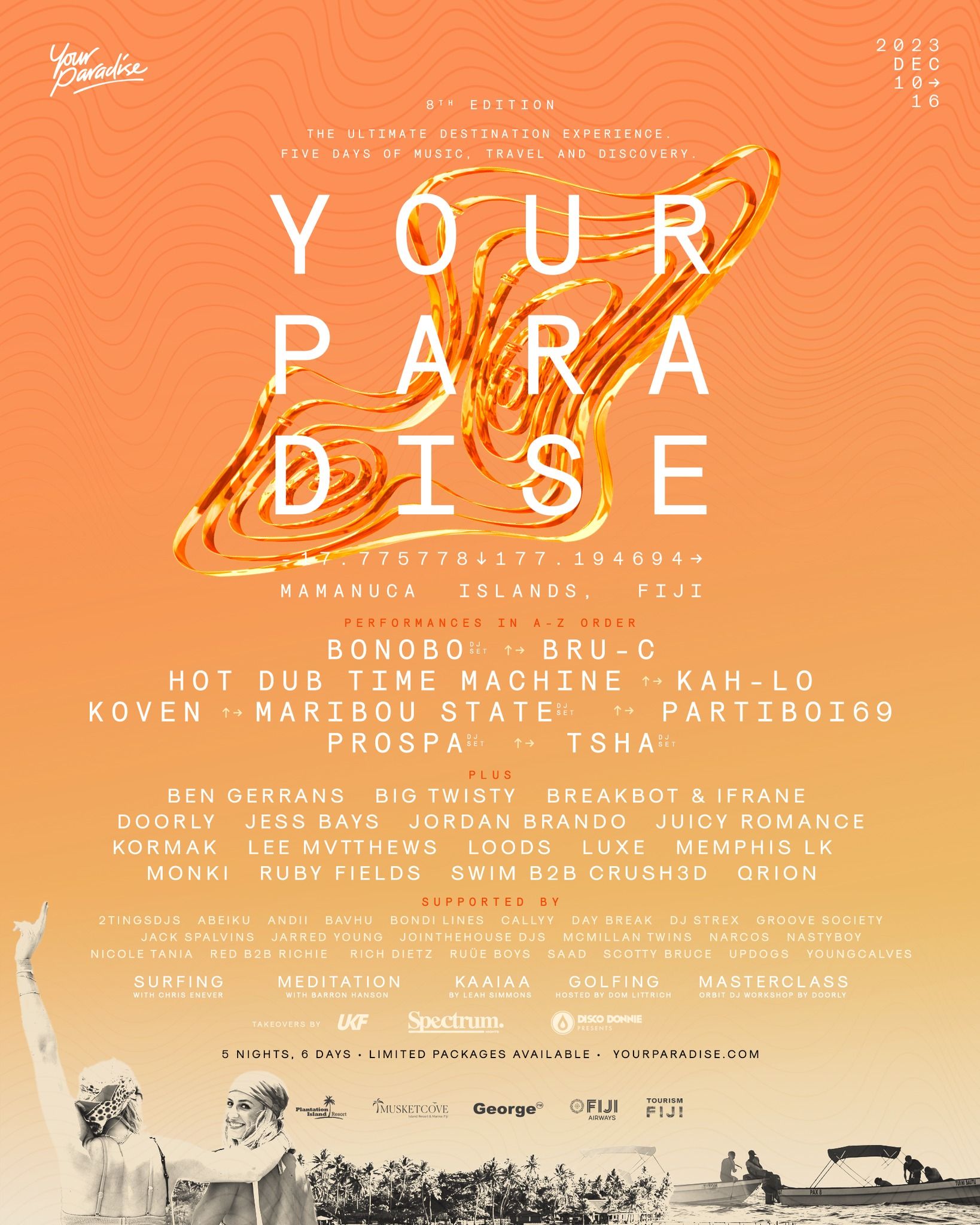 With only 600 all-inclusive packages available, complete with roundtrip airfare from seven worldwide locations, music enthusiasts are encouraged to act swiftly.